You may remember the groovy 1970's style van from the classic cartoon series, Scooby Doo, Where Are You? Scooby and the gang rode around in this van solving mysteries. It was aptly named The Mystery Machine. Most of these mysteries were of the supernatural kind, or at least appeared to be. As a little kid, I was so scared of the ghosts and monsters that I would change the channel whenever they appeared and quickly flip back to see if they were gone so I could enjoy the rest of the cartoon.
As an adult, I have had the chance many times to ride around in another mystery machine. This vehicle transports thousands of people every year into God's mysteries, also of the supernatural kind. We explore strange phenomena where the last are first and the powerless represent the One who is all-powerful. We call this groovy vehicle The Relief Bus.
The people we meet on the streets are many times ghosts of their former selves. In former lives they were pilots, soldiers, nurses or even preachers. Along the way something happened to alter their course.
This week I stood in the pouring rain in New York City talking to a woman named Deborah. She is an incredibly sweet woman who is mentally ill. Deborah lives in an artist community near our Chelsea Park outreach location. It is a free Section 8 apartment. She comes to eat our delicious soup twice a week. She also dumpster-dives for her food. I was amazed to hear how she described the great finds she had made of squash and cheese in the garbage. Deborah explained that if she lived in lower Manhattan she would be fighting 30 other people for food of that quality.
Deborah was formerly an art teacher. At one time, her school was going to close the art department, because they couldn't afford art supplies. She volunteered to buy them herself so that the kids could continue to enjoy the gift of art.
Deborah told me an amazing story about a team of female Relief Bus volunteers from Ohio that impacted her life. She was very ill, but too afraid of doctors to get help. The women who heard her story offered her prayer and she accepted. As they lifted their voices up to heaven for her healing that day, Deborah felt very uplifted, but nothing appeared to happen physically. Over the next two weeks, the painful bony arthritic nodules on her fingers disappeared. She was amazed.
Deborah attends a church of mostly wealthy people in Manhattan and sings in the choir every week, next to some people who arrive in limousines. She continues to sketch and paint, showing her pieces at art shows in her building. Deborah is not on SSI, because she doesn't want to be officially classified as mentally ill. She doesn't want that label because that isn't how she sees herself. I can't say I blame her.
In A Long Obedience In The Same Direction, Eugene Peterson states,
"We have picked up the bad habit of reducing what we find in the Bible to ideas or slogans or principles or out-of-context 'verses.' Forget the details; skip the mystery; we want a definition we can grasp and be comfortable with. We depersonalize the Bible into abstractions or "truths" that we can reconfigure and then fit into the plots that we make up for our lives… Imagination is the capacity we have of crossing boundaries of space and time, with all our senses intact and entering into other God-revealed conversations and actions, finding ourselves at home in Bible country."
The church as a team, a community, a body, must enter the mysteries of God to grasp the deeper truths of God. Like sleuths following clues, we must follow the footsteps of Jesus, studying everything we find his fingerprints on. Like most successful detectives, we must get out of the lab and get out on the field. No amount of analysis can replace good old-fashioned footwork.
The quest I have entered to find God in the city, to find him amongst the poor and broken has taken new sight. The magnifying glass of imagination has allowed me to "see" God in surprising places.
These "ghosts" we meet on the streets are sometimes called the invisible people. Sometimes we have the privilege of leading these "ghosts" from the world of the dead back to the world of the living. Other times, they lead us out of the illusions we are living in to enter the world of humility and faith that we are blind to. They make the mysteries of God clear to us in a way that no one else could.
Like Shaggy and Scooby, we stumble and bumble into these mysteries more than we brilliantly deduce them. We are as scripture describes, "fools for Christ", the "foolish, weak and despised." However, collectively we have the amazing ability together to connect with and enter into, even become one with the mysteries of God. Climb on the "mystery machine" and let's hit the road. We were made for this kind of adventure.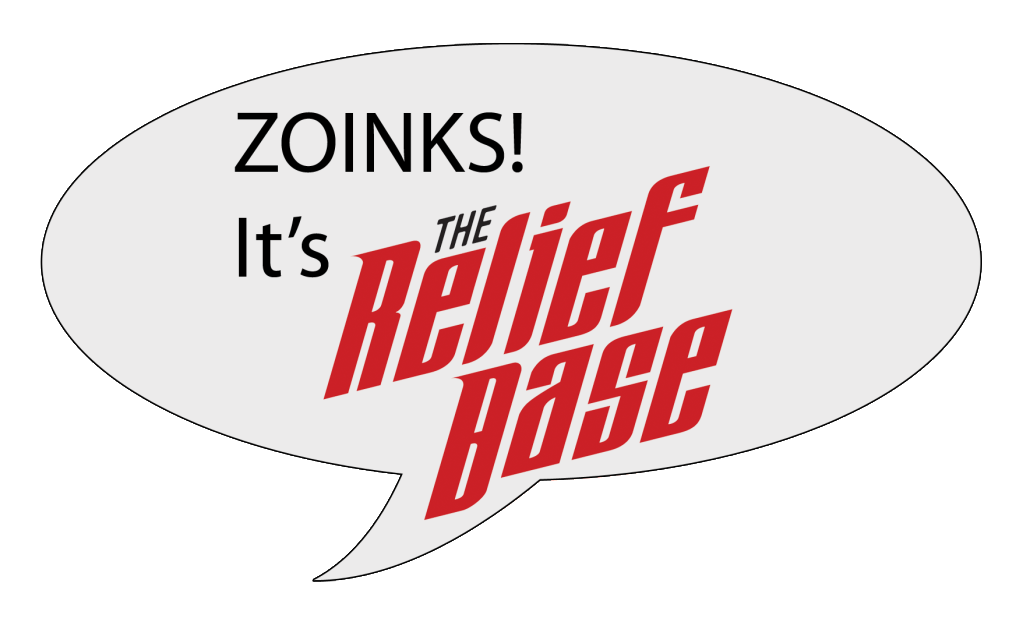 Zoinks! Now we have a new way for you to join the gang here at The Relief Bus. Introducing…THE RELIEF BASE! This is an urban missions training center that volunteer teams can come and stay at for as long as a week. Teams will receive training in the evenings and do outreach on The Relief Bus in New York City during the day with our staff. This facility is brand new with comfy bunk beds, hot showers and decorated with a New York City theme. Click here for pricing and details.
Posted under
Articles