What you and the public probably know about The Relief Bus for is our service to the poor and homeless. In 2011, we fed 339,778 servings of food and beverage. Our staff and volunteers gave away 12,469 items of clothing or hygiene products to the needy. 19,449 people received one-on-one personal care, and opportunity to connect to vital resources like shelter, job info, detox, and drug/alcohol rehabilitation.
This is the external expression of what our true core is: a spiritual community. Not a church, cult or commune, but a group of people of different ages, ethnicities, and church backgrounds who have come together for something greater than ourselves. Our mission is to help the addicted, the broken and the hopeless find life transformation. We have quite a task on our hands and have definitely bitten off more than we can chew.
In October 2011, the largest homeless population ever recorded in the New York City Public Shelter System was recorded. 41,000 people were counted as being homeless and 17,000 of that number were children.
Will poverty or homeless ever be ended? I don't think so. Anyone who has ever worked with the homeless knows that it is complicated. Yet we have hope.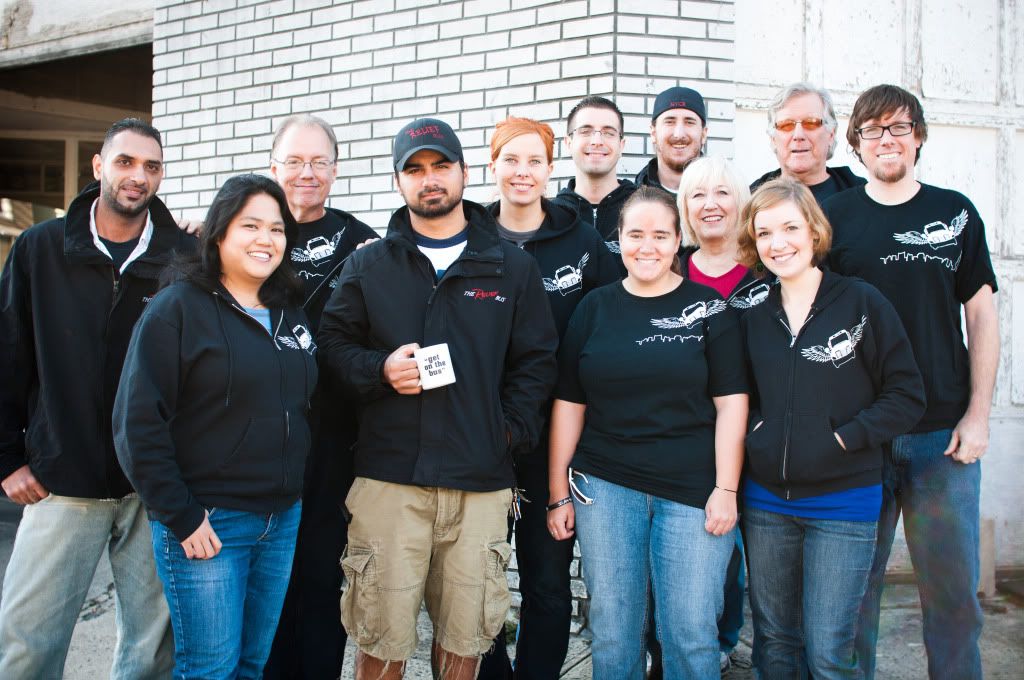 Our staff of twelve live as urban missionaries and actually fundraise so that they can even do this work. We don't look like your average missionaries. The average staff age is around 28. Many of the staff are pierced, tattooed and even a little scruffy. You might think they are just young and idealistic, but you would be wrong. Idealism goes out the window after the first week. There is a quiet depth and an enthusiastic air about them. So many times people who work with the poor burn out and become jaded because of the mountains of need they are exposed to every day. It can be overwhelming. The Relief Bus goes on eleven outreaches a week to the most impoverished, drug addicted, crime infested neighborhoods in America. What stokes the fire of the furnace to keep our team going? It looks something like this:
"God planned for us to do good things and to live as he has always wanted us to live. That's why he sent Christ to make us what we are."

Ephesians 2:10 CEV
The more we engage with the hurting of this world, the more God changes us and shapes us into what He always destined us to be. The more we intentionally draw close to Him, the more we gain courage and strength to keep going. There is simply no substitute for the presence of God in our lives. He is our life and the more we give up control to him, the more alive and free we become. This certainly does not pan out like a bed of roses. We walk through our own pain and the pain of others on the streets, but with hope.
We want to share with the public the core of who we are, what makes us tick and how it plays out in our daily lives. We have found a few new ways to share that. We have launched a new podcast and a new quarterly interactive worship experience that we invite you to use to journey with us.
THE RELIEF BUS STREETCAST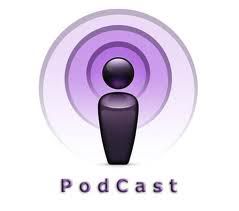 This podcast is a mishmash of sermons, stories and messages given by our staff, given to our staff by friends, music and worship that we sing together and whatever else we find significant to us. Please subscribe and let it feed your soul as you workout, commute or just take a break. Click here to listen now!
WORSHIP WITH THE RELIEFERS

Four times this year our staff will be leading a time of worship and prayer at the Eastern Gate International House of Prayer at 950 Raritan Road, Cranford, NJ 07016. Not only can locals join us, but it will be broadcast live online here: www.ihopeg.org. Our staff will lead live worship and lead the attendees in times of prayer and intercession for the poor and the city. From 6pm to 8pm we invite you to experience God's presence together with us. Here are the upcoming dates:
March 22
June 14
September 27
November 15
Finally, many of Relief Bus staff write blogs or post newsletters online that detail the ups and downs of living this peculiar urban missionary life. They humbly tell the story of what they are learning from the poor. I heartily encourage you to check them out and consider subscribing as well.
Lance Farrell: happeningsofthesimplefool.blogspot.com/
Juan Galloway: thisisyourbrainonjuan.com/
Josiah Haken: thereliefbus-teamhaken.org/
Bill Hoffman: www.scribd.com/bhoffman@nycrorg/
Katrina Monta: montasaurusrex.wordpress.com/
Katie Morris: katiemorrisurbanmissionary.weebly.com/
Johanna Soukka: www.scribd.com/jsoukka/
Caitlin Stiefel: caitlinstiefelphoto.com/
Posted under
Articles