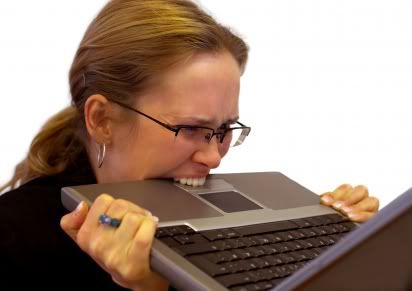 Stress is an epidemic in America today, causing all kinds of sickness, relationship problems and it can even lead to addiction. People spend thousands of dollars on everything from therapy, to medication to exercise to help handle their stress. There are two key pillars that stand out in the words and character of Jesus that are stress killers: Gentleness and Humility. It's not obvious at first why, but let's take a deeper look.
"Come to me, all you who are weary and burdened, and I will give you rest. Take my yoke upon you and learn from me, for I am gentle and humble in heart, and you will find rest for your souls. For my yoke is easy and my burden is light."
Matthew 11:28-30 (NIV)
Gentleness and humility? It seems like a disappearing commodity in this world of hype, arrogance and endless self-promotion. It seems to be in direct contradiction to the "survival of the fittest" philosophy that many live by.
It is this verse that I keep coming back to when emotionally exhausted, spiritually depleted and disgusted with my own shortcomings. When I am consumed with myself and my own agendas, when I am growing increasingly short with my family members, and when things are generally turning ugly in my soul, these two words keep cycling in my mind: Gentleness and Humility.
Immediately I think of my external life, "I really need to be more gentle and humble to those around me." Sounds good, but how do I change to accomplish that? The key is tapping into His gentleness and humility by first accepting His gentleness and humility towards me. I have to deal with myself internally so that out of His work in me I can demonstrate gentleness and humility towards others.
In The Wisdom of Tenderness, author Brennan Manning puts it this way,
"…accepted tenderness prevents us from being tyrants to ourselves, wreaking vengeance on ourselves, enslaving ourselves within the barriers of our fears. Those Christians who have interiorized the tenderness of God become less defensive, more simple and direct, more able to commit themselves, more aware but less afraid of the forces within and around them that drive home their littleness and insignificance."
The truth is that many of us live in a constant state of disappointment with ourselves, "I should have…, I should be…". I catch myself regularly setting unrealistic expectations for myself and grinding my teeth in frustration when I fail to fulfill them. How many times have you beat yourself up for falling short of your personal expectations? But who set those crazy standards in the first place? Hint: It probably wasn't God.
When I look through God's eyes at myself, I see his gentleness towards me. Knowing it is undeserved, my heart is melted by his tenderness. It changes me and helps me to stop judging others harshly, or stereotyping others unfairly. More than that, humility leads us to not just tolerate others more, but to actively love them. We begin to embody Romans 12:6, "Do not be proud, but associate with the lowly." Our hectic, busy schedule has time for others when it is ruled by gentleness and humility.
Josiah Haken, new Relief Bus Outreach Director lives out gentleness and humility among the poor every week
Brennan Manning goes on to put it this way,
"It is part of the discipline of humility that we must not spare our hand where it can perform a service and that we do not assume our schedule is our own to manage, but allow it to be arranged by God."

"Humility and fraternal love are spiritual bedfellows. When we befriend our own brokenness and minister to our wounds with tenderness and compassion, the "other" is no longer an intruder but a fellow sufferer."
This is how the shaping of our character works. God reconciles us to himself, and then to others. We can exercise, meditate and try to spend a lot of time distracting ourselves from stress, but there is a deeper work that God longs to do to shape us in the image of Christ. Rather than just rotating our coping mechanisms for dealing with stress, why not get to the root of the issue, which is in our hearts.
I will end this article with a second take on the scripture we started with.
"If you feel beat down and stressed out, let me help by giving you a way to relax and stop letting life drive you crazy. Learn from my example so you won't get an ulcer. I'm laid back, nice to everybody and I don't look down on anyone. If you live like I'm telling you to, you won't be worried all the time and depressed."
Matthew 11:28-30 (The Street Bible)
Juan Galloway is President of The Relief Bus/New York City Relief. www.reliefbus.org.
Posted under
Articles